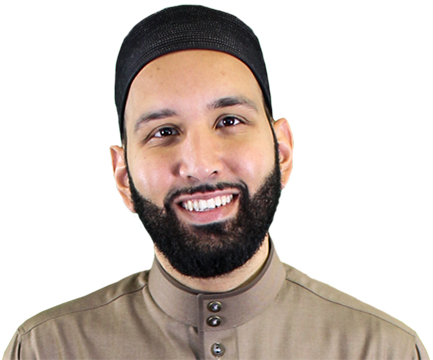 About Dr. Omar Suleiman
Dr. Omar Suleiman is the President of the Yaqeen Institute for Islamic Research and a professor of Islamic Studies at Southern Methodist University. He's also the resident scholar of the Valley Ranch Islamic Center, and Co-Chair of Faith Forward Dallas at Thanks-Giving Square, a multi-faith alliance for peace and justice.
As a valued AlMaghrib instructor, Dr. Omar developed one of the most successful seminars "Behind the Scenes: An In-Depth Study of the Spiritual Practices of the Best Generations". He also is one of the main features at our annual conferences and retreats: IlmFest and IlmSummit.
In media, he's one of the creators of the internationally acclaimed "Inspiration Series" which has reached millions of Muslims and Non Muslims through YouTube and Islamic Television stations worldwide. He's also known for his series on Quran weekly as well as his contributions to Hadith of the Day.